About
PHANTOMARINE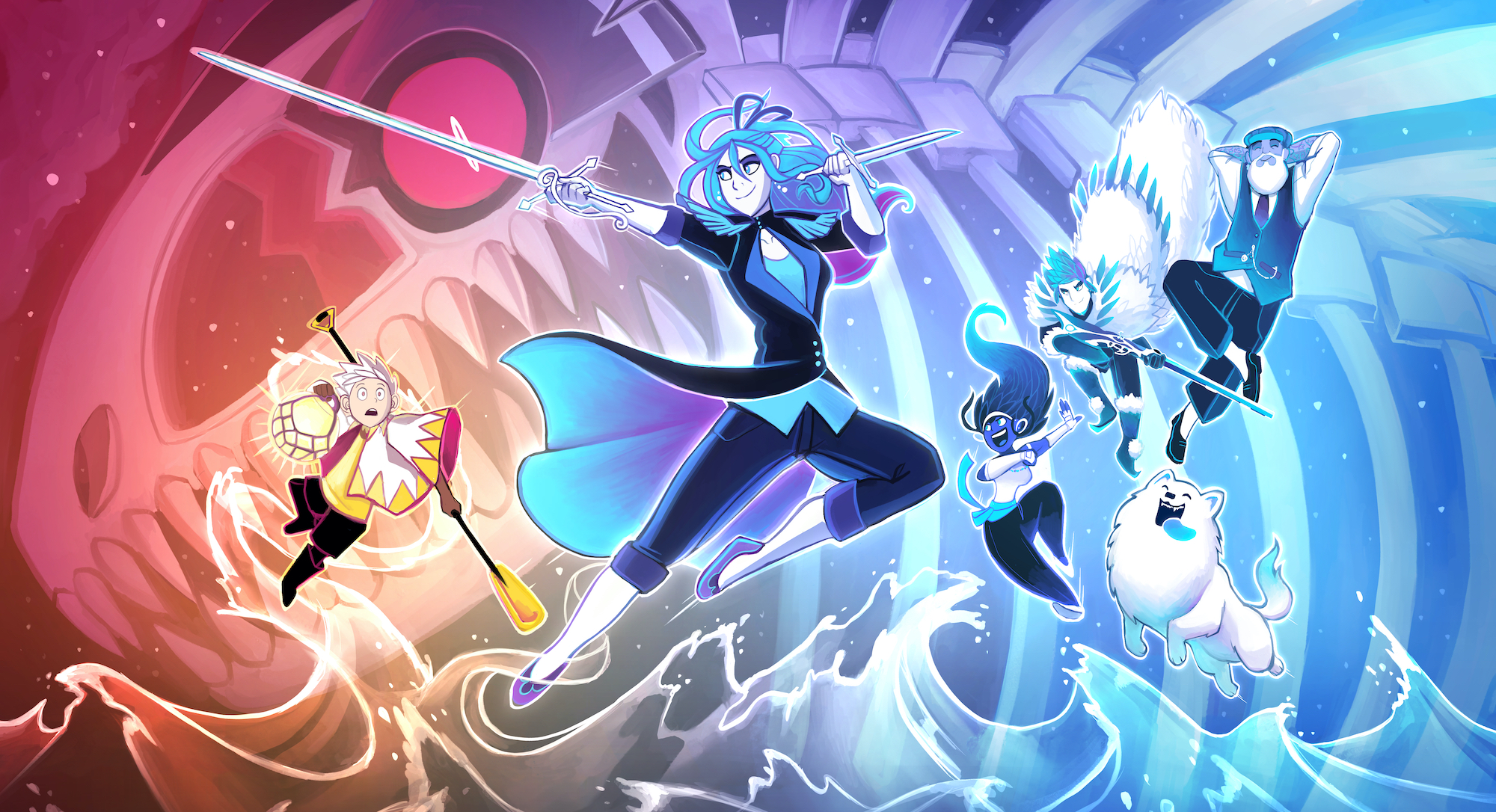 Phantomarine is a spooky-but-sweet fantasy webcomic about a ghostly princess and her perilous journey across a haunted sea, hoping to save her soul from a devious, shapeshifting death god known as the Red Tide King.
Expect all manner of maritime mysteries – monstrous sea creatures, sacred lighthouses, strange afflictions, accursed marauders, feuding gods, grand sea battles, and a heaping helping of humor in-between!
THE AUTHOR
Claire Niebergall is an American-Canadian animator living in Vancouver, British Columbia. By day, she's worked on some major Hollywood films, including Captain America: The Winter Soldier, Detective Pikachu and yes, even Sausage Party. By night, she writes and illustrates her own comic projects. Phantomarine combines her love of creepy-ghosty things and her love of all things oceanic. When not drawing, clicking buttons, or sleeping, she can be found near bodies of water, on hiking trails, or hunting down the perfect plate of eggs benedict.
AWARDS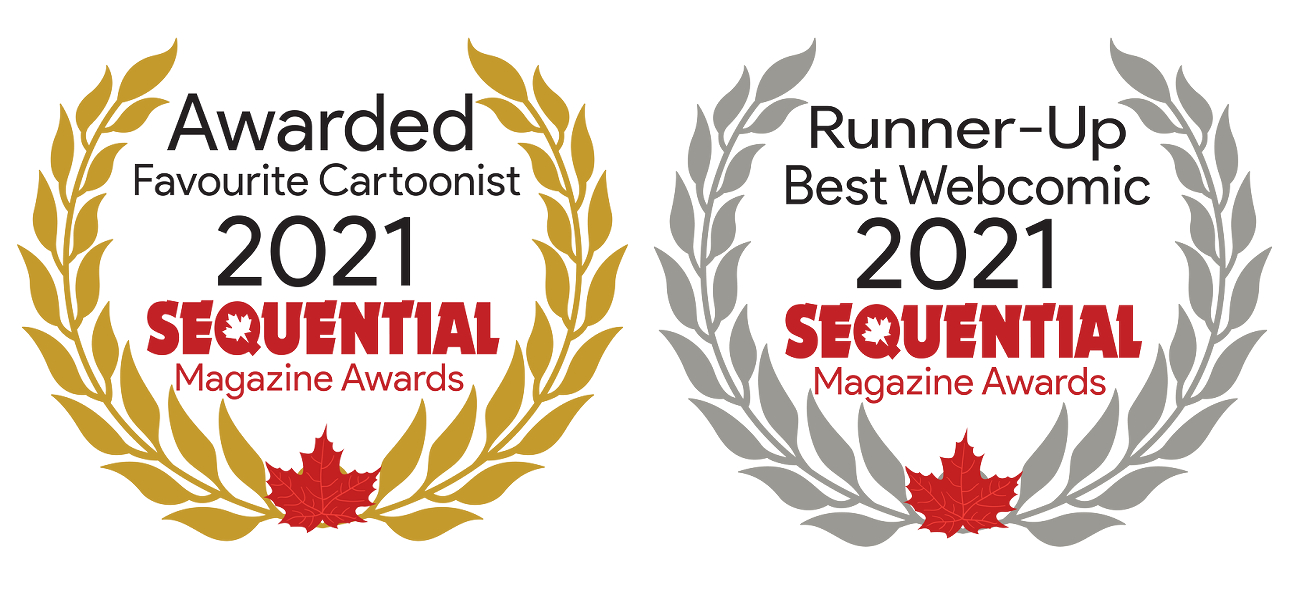 2021 Sequential Magazine Awards – Favorite Cartoonist: Winner

2021 Sequential Magazine Awards – Best Webcomic: Second Place
2019 Sequential Magazine Awards – Best Webcomic: Nominated
PLEASE TURN OFF YOUR ADBLOCKER!
This comic is partly supported by ads - please consider whitelisting this site to show your support!

CONTACT
Email: claireniebergall@gmail.com
Mailing Address:
Claire K. Niebergall
The W PO #150-351 Abbott Street
PO Box 98866
Vancouver, BC v6b 0m4
Canada
*IMPORTANT!* Please email or message me on Twitter/Discord to tell me you've sent something!
(my mail room doesn't notify me when I have a package)
EXTRA CREDITS
Additional page transcripts for chapters one through four are provided by Wordlet.
Additional art assistance provided by Brandon J. Mestres.
FAQ
Q: How many chapters will Phantomarine be?
A: I'm aiming for fifteen chapters, three five-chapter volumes each. I originally wrote for ten chapters, but I know I'll have to split some along the way.
Q: Is this comic all-ages?
A: I aim for the comic to be generally PG-rated – some serious spookiness, but nothing too extreme. You can expect a few scary moments, mild language, dark humor, a touch of body horror, and lots of situations involving… well… death! For a good metric, it doesn't get much darker than the darkest scenes of Harry Potter.
Q: What software do you use to create the comics?
A: I started doing pages completely in Photoshop. I now do all the art in Procreate for the iPad Pro 10.5, then transfer it to Photoshop for layout, editing, and lettering.
Q: How long does each page take?
A: Anywhere from two days to one week from start to finish for a basic page. For big spreads or very detailed bits, up to a month (while also working on other pages).
Q: Who is your favorite character?
A: Cheth for sure. But I love all of them for different reasons. They're each very much a part of me.
Q: Will you come to (insert name of comic convention here)?
A: Please let me know if you'd want to see me at a convention! I'm still very new to conventions, and I still don't know every single one out there. If you have one you'd like me to apply to, please feel free to let me know!
Q: How can I contact you?
A: I'm super active on Twitter, and pretty active on Instagram too! Please feel free to email me at claireniebergall@gmail.com.
Q: Do you have a Discord server?
A: Yes! Here is the LINK.