Time for an intervention.
Whatever Cheth's idea of an intervention is.
...
Oh no.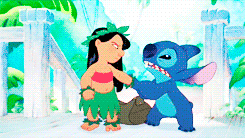 ANNOUNCEMENT: Phantomarine will be taking a two week break for the holidays after the next page. My buffer has been depleted a bit due to extra work at my day job (I'm a full-time animator! it's... a lot!), and I want to bring it back up a bit before getting into the next few scenes. Then there will be no breaks until the end of this chapter. This volume. This whole first act! You have my word.
Don't worry, though. We leave on a page I've been planning for years. Ohoho!
Thank you all for being so lovely recently. I am a very tired clam, but you make me a happy clam.

Pages will return on Monday January 3!
___
The Sequential Magazine Awards are open for Canadian comic nominations! If you think Phantomarine deserves a nomination of any sort, check out the link for the submission form! Be sure to nominate any other Canadian creators as well (you can submit multiple forms). Thank you very much for the consideration!
Sequential Magazine Awards Nomination Form