ALSO
THE VOLUME ONE KICKSTARTER IS IMMINENT!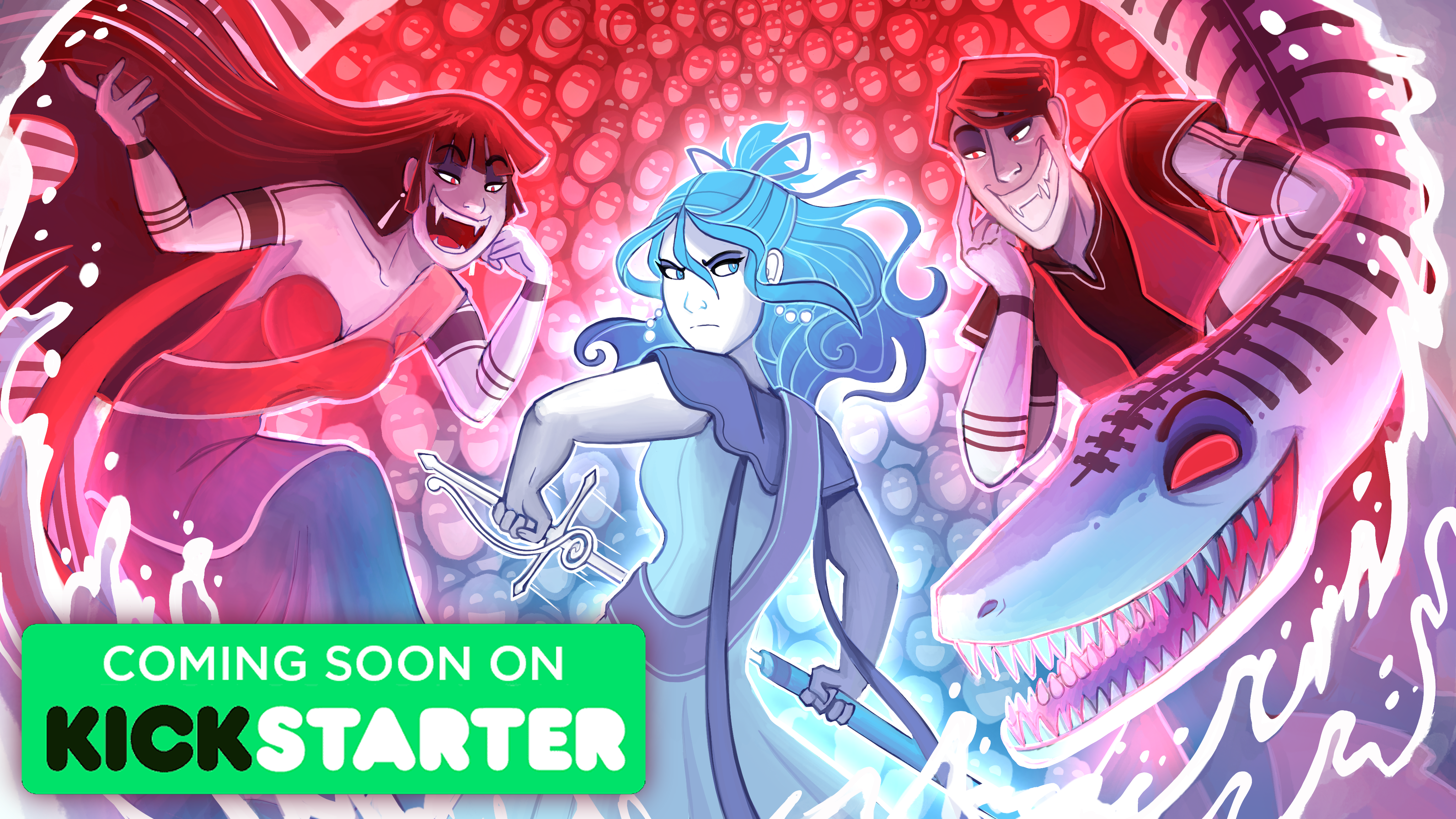 We're still aiming for MAY 22, so mark your calendars! I'm submitting the campaign for approval sometime this week, and will be able to share a follow link next week, if all goes well. I'm keeping the whole thing pretty simple, but you'll be able to get books, ebooks, and all the merch I've already designed as add-ons - and everyone will be able to get a signature and random character doodle in their book if they wish! The above art will also be available as an exclusive print 👀

I'm very excited to get it going - and I hope you'll all be pleased with whatever you decide to order. I have no idea what to expect, but I'm crossing my fingers for even the bare minimum of success. Let's give it a try!